ABOUT CAFESCOR
WE'RE PROVIDING THE BEST
SOLUTION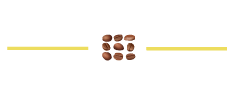 Cafés Especiales Corquín "CAFÉSCOR" nace en el año 2012 a iniciativa de pequeños productores de café del municipio de Corquín Copán. Fue constituida legalmente el 30 de septiembre del 2014 con 25 socios
Our People are families passionate about coffee production
Time Line CAFESCOR
<! ========= Cool Timeline Free 2.1 =========>

Vission
We are dedicated to the production and marketing of strict quality coffee, we promote clean and sustainable agriculture, creating a pleasant working environment and ensuring our partners a better quality of life.
Mission
Being a leader in the domestic and international markets, production and marketing of quality coffees, recognized as a committed partnership with small farmers and their families in the area of ​​western Honduras.

MODERN AGRICULTURE AT COFFEE
MEET OUR WORK TYPE WITH SPECIALTY COFFEE
OUR TEAM MEMBERS
MEET THE FARMERS
COFFEE FARMER
WIL ANTONIO LARA
COFFEE FARMER
CARLOS HUMBERTO ARITA
COFFEE FARMER
CARLOS MANUEL MOLINA
COFFEE FARMER
ALLAN GUILLERMO ALVARADO
PROVIDE YOU THE HIGHEST QUALITY COFFEE THAT MEETS YOUR EXPECTATION
Eu quo laoreet propriae, te has, vocent persius eum ea.